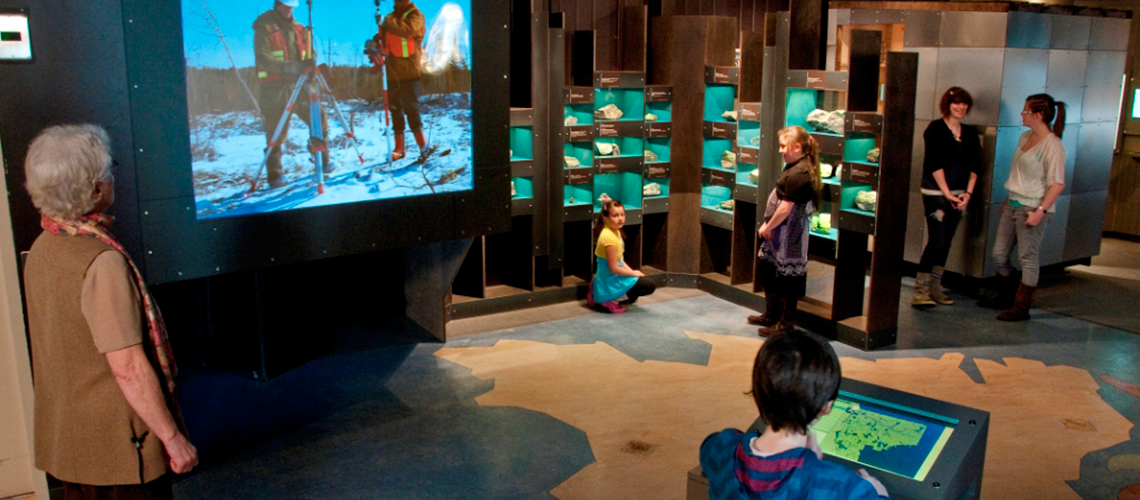 Newly renovated permanent exhibit
The Abitibi-Temiscamingue Mineralogical Museum presents a geology and regional mining project exhibit as well as minerals from around the world. Various interactive games and many other features such as an earthquake simulator, fairy stones, an actual lunar rock and spectacular gold samples all make up this family-friendly exhibit.
Once again this year, visitors are invited to discover the various facets of rare earth elements and to explore fluorescent minerals.